Canonical the parent company of Ubuntu has announced Ubuntu 22.04 LTS tagged as Jammy Jellyfish. It is available for download in different flavors. Most LTS releases are supported for five years which you may already know. Ubuntu 22.04 will be supported until April 2027 with app updates, critical security fixes and kernel updates(patches). That's more than enough time if you run a server and actively maintain it or just don't want to actively update to a major desktop version on your work machine.
Now let's go through what's new on desktop side and server.
Desktop and apps
Ubuntu 22.04 brings several new features and improvements. LTS users will notice some major UI changes this time.
It comes with pre-installed GNOME 42. Now you may wonder, does it include everything from GNOME 42, so the answer is no. It is a mix of previous GNOME version and GNOME 42. GTK4 is also half blended here.
GNOME 42
Ubuntu 22.04 have GNOME shell 42 desktop pre-installed. Even as mentioned not all apps are available from GNOME 42. You will see mix of apps from GNOME 42 and previous versions.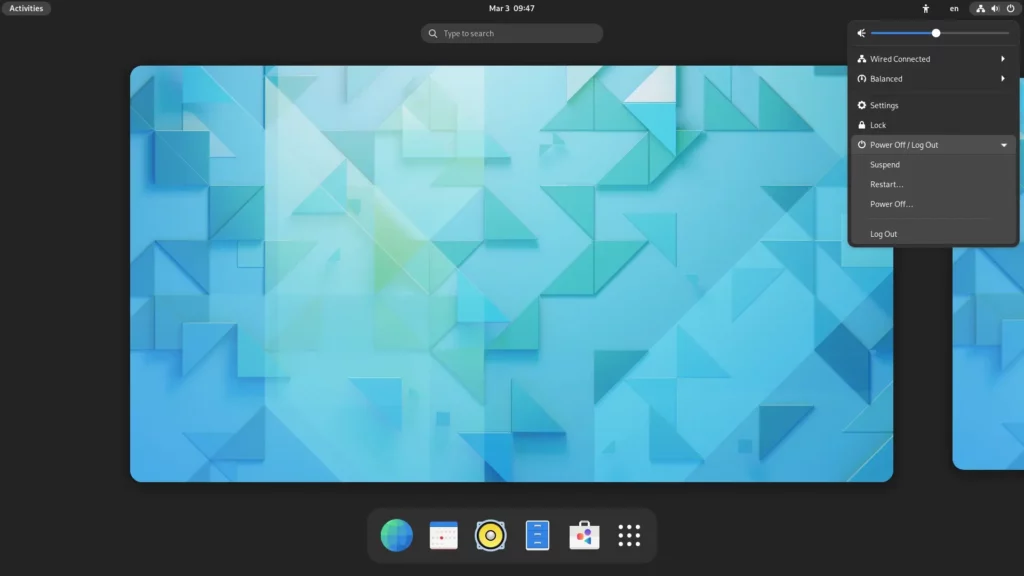 Kernel 5.15
Kernel 5.15 is a LTS kernel and Ubuntu 22.04 rightly decided to have this kernel version onboard.
Accent colors
Ubuntu 22.04 now have different accent colors to choose from. If you are bored seeing the orange color for years, it's time you choose a color of your choice. This also effects Yaru GTK theme, icon set and Gnome shell theme.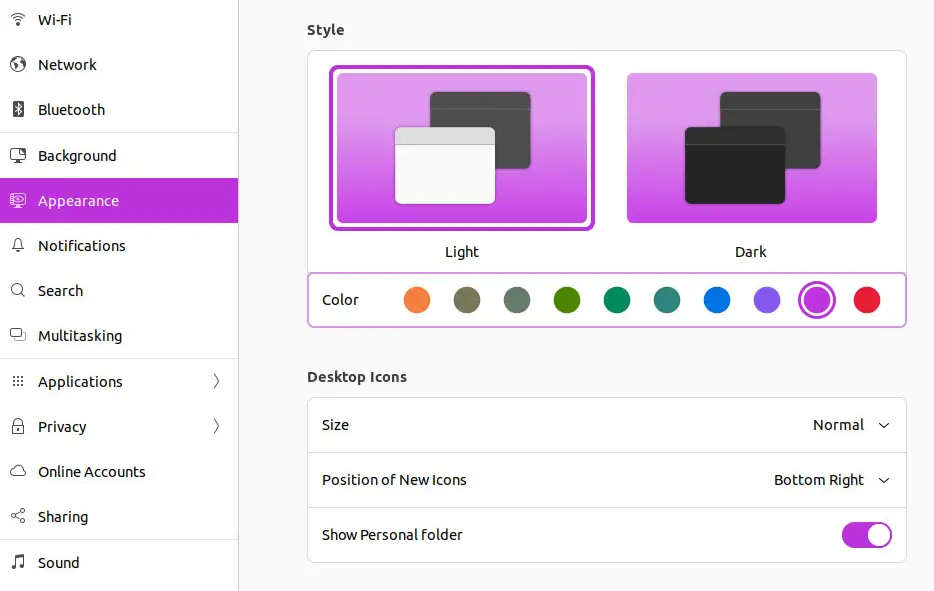 New screenshot tool
Ubuntu 22.04 includes a new refreshed screenshot and screen-cast tool. The UI is clean and easy to use.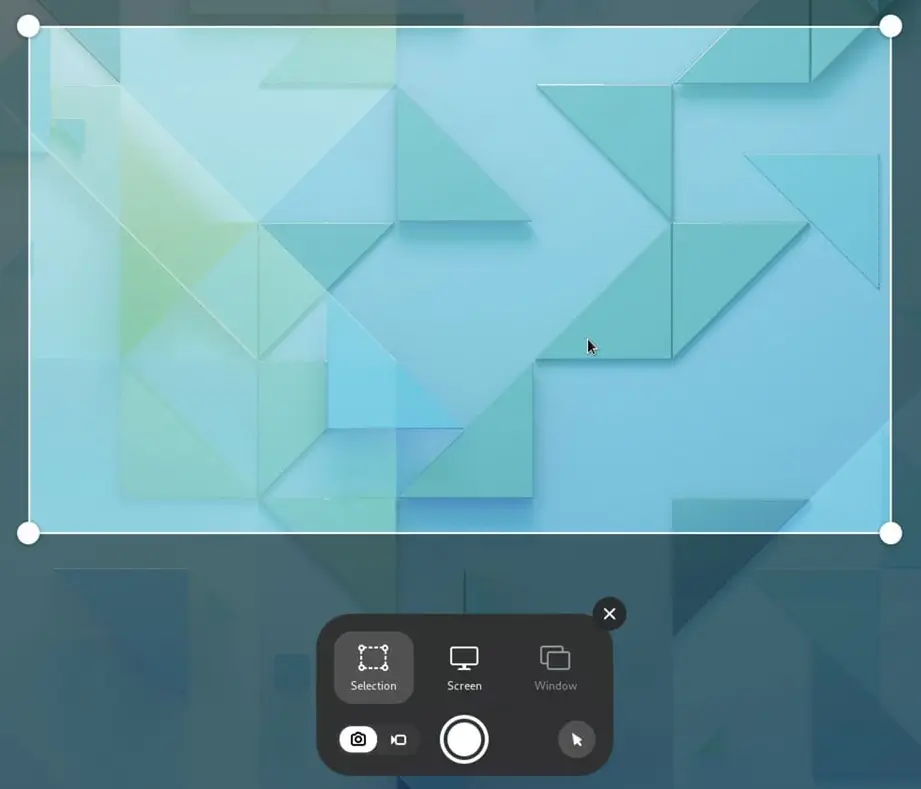 Multitasking settings
22.04 comes with new multitasking settings where you can enable hot corner, active screen edges. These settings were previously available under Gnome tweaks.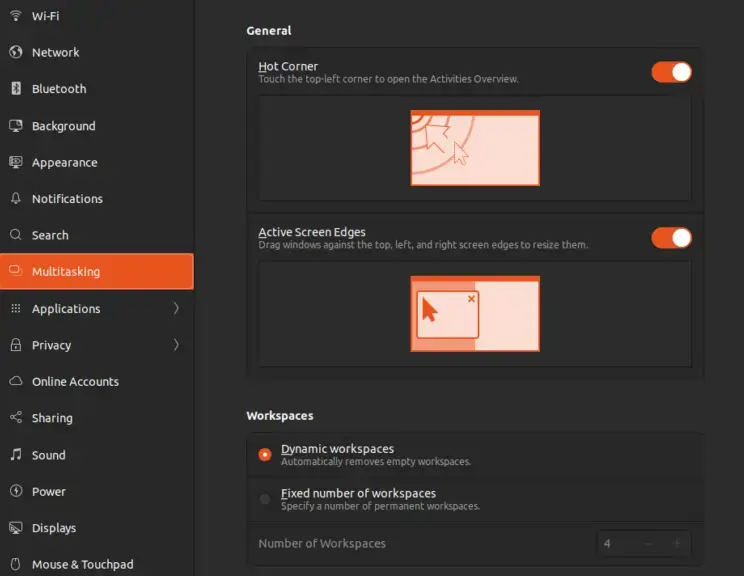 Support for Raspberry Pi 4
Ubuntu 22.04, can say is the first major version which officially support Raspberry Pi better than previous releases.
Firefox as Snap
If you are a snap lover, you would love this change. For me as I only use Ubuntu for servers, it does not effect me. But personally I am not great fan of Snaps.
New installation tool?
Initially this was planned for 22.04, but for some reasons it is not yet part of the OS. Maybe will come in next patch releases. For now initial release won't have this Flutter based new installation tool.
Other changes
Multi monitor settings
Brand new Ubuntu logo
Updated apps
Fractional scaling up to 225%
New Ubuntu Dock options in settings
Position of desktop icons
Refreshed GTK & Shell theme
Thunderbird 91.5
PulseAudio 15.0
Mesa 22
Network Manager 1.32
LibreOffice 7.3.2
Server
Most cloud providers will soon have Ubuntu 22.04 LTS available as an option to install on your server. You can also download it for your local use on your hardware or set it up in a virtual machine on your PC as a development environment.
Whatever your case is, here are the default list of packages available in Ubuntu 22.04.
PHP 8.1
Node.js 12.22.9
Ruby 3.0
Golang 1.18
Python 3.10.0
Java 11.0
MariaDB 10.6.7
MySQL 8.0.28
PostgreSQL 14
Apache 2.4.52
Apache Tomcat 9
Nginx 1.18.0
OpenSSL 3.0.2
GCC 11
Kernel 5.15 LTS
ProFTPD 1.3.7
UFW 0.36.1
Vagrant 2.2.19
Brotli 1.0.9
ImageMagick 6.9.11
FAQ
Should I upgrade my server then?
No, you should wait for the 1st patch release which is due in July.
Should I upgrade my desktop from 20.04?
Upgrades will be not available until July(1st patch release). And it's good to wait til that release, so the issues comes with the initial release can be ironed out.
Should I install(fresh) this release?
Yes, you can. There is no harm in getting a new shiny desktop.
My cloud provider has Ubuntu 22.04 LTS listed, should I use it?
You can. but if for some reasons your app need old version of a software and it's not available through PPA, then stick to 20.04 for now as it is still supported for another three years from now.
Can I upgrade my Nextcloud server?
You can, but I would advise to not do it right now. As most packages will be updated to newer versions like PHP 8.1 and Nextcloud(23) as of now does not support it. Maybe Nextcloud 24 will have support for PHP 8.1, I can't confirm that though.