Thunderbird is an old horse on Linux and most will agree with that. Now if you like it or not UI wise, but it has almost everything one would need in an email client. Here in this article I am going to discuss another two alternatives to Thunderbird if you are on any Linux distribution.
If you are on GNOME or KDE desktops you may have used or came across these clients already.
Let's explore something else for a change.
BlueMail
BlueMail is a famous email client on Android devices. I remember I have used it on my Android phone in the early days and I was quite impressed by it's UI and features set.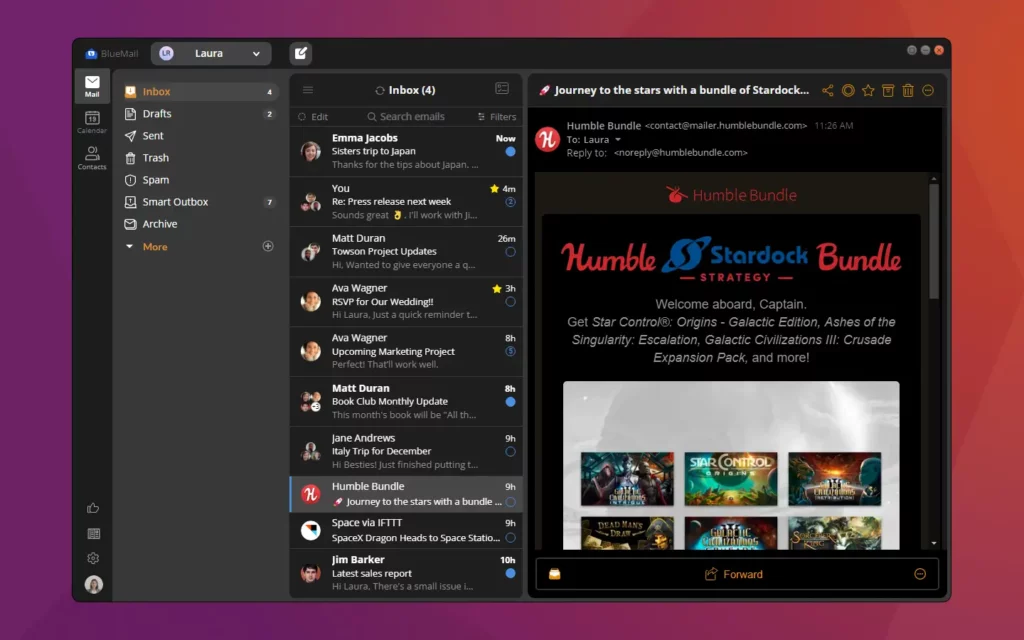 The biggest selling point of BlueMail is it's Unified Inbox. What is Unified Inbox?
From bluemail.me
With the Unified Inbox, syncing many accounts from many providers is not only simple, setting up is a snap. BlueMail automatically adds and configures your IMAP, POP3, & Exchange accounts while also enabling lightning fast push services.
Installation
Arch/Manjaro
yay -S bluemail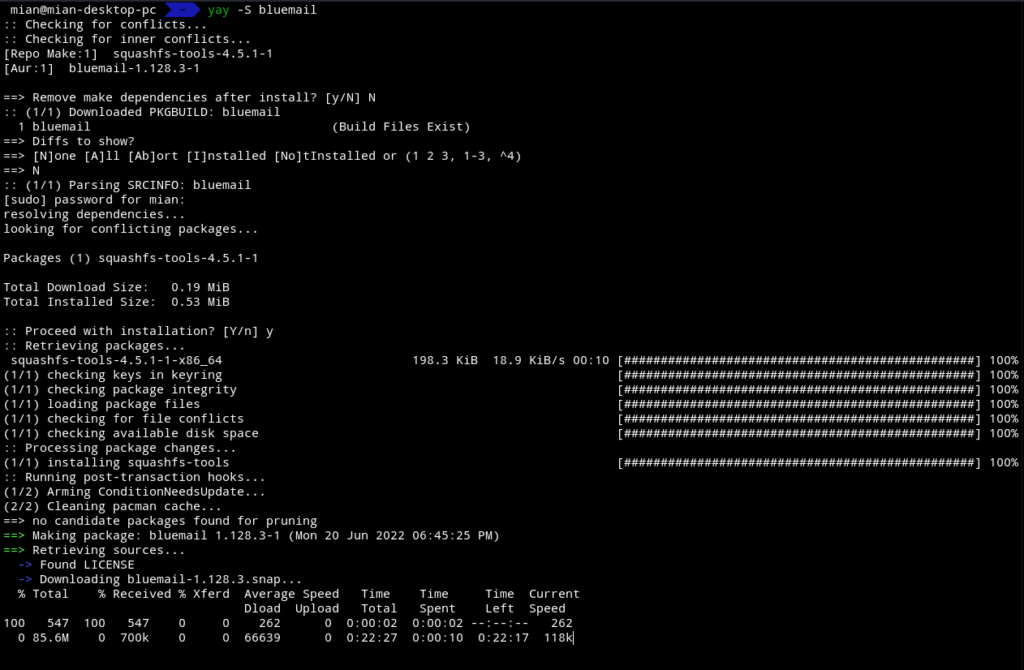 Ubuntu
You can download the DEB package and install it directly with:
sudo apt install /path/to/BlueMail.deb
Or install from the Snap store:
sudo snap install bluemail
Even though most of the features are free, there is still paid support if you need it.
Mailspring
I am sure you remember Nylas Mail, Mailspring is a successor of it.
From the author
My name is Ben Gotow, and I'm one of the original authors of Nylas Mail. My company, Foundry 376, is re-launching Nylas Mail because I believe it can be—and should have been—the best new mail client in a decade.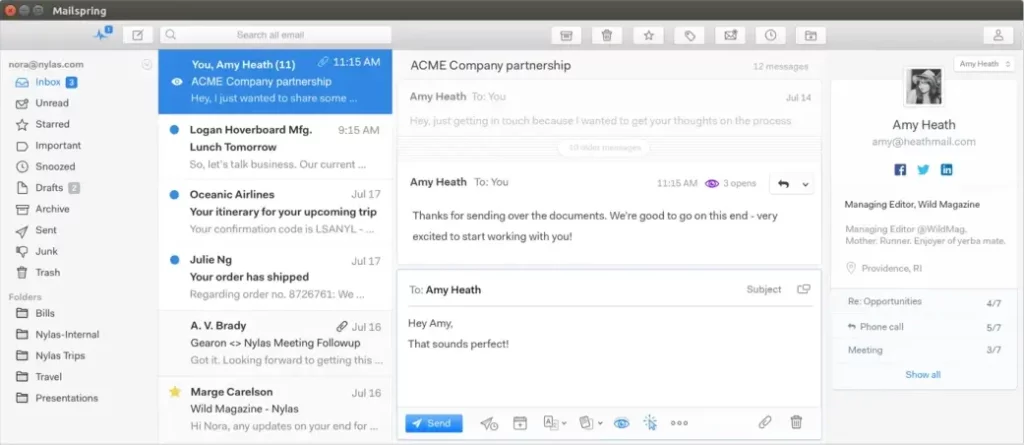 Same like BlueMail, Mailspring also provides some pro features for $8/m as of this writing.
Installation
Arch/Manjaro
yay -S mailspring
Ubuntu
Check out releases page for latest builds(DEB).
sudo apt install /path/to/mailspring-1.10.3-amd64.deb
Install via Snap
sudo snap install mailspring
Conclusion
Personally I don't use any desktop client at this moment. I use Fastmail web app and it is pretty much doing the job alright for me. But from time to time I use Thunderbird to sync my mails from Fastmail as backup.
What will I use/choose?
Without a doubt, I enthusiastically choose BlueMail due to its impressive array of features and user-friendly, intuitive UI.