When it comes to designing, most of us know about a thing or two about Photoshop or GIMP in some cases. GIMP is an open source and free tool available for all platforms. But here today we are going to explore two free online photo editors which may work for most of your use case.
I don't know about Photoshop if they provide any limited feature version to install for free but GIMP on other hand is free to install.
At the end it is about the echo system, I saw users can't use GIMP as they are tightly tied to the Adobe echo system. In other words, they don't want to change things in their life.
But then there are some who promote open source and free tools to support the niche developers who are making life out of it.
Let's jump into it, shall we?
1- Photopea
Photopea is one of the easiest tool to use online so far. It is snappy and provides a lot of features for free. Almost all features are free anyway (until now).
It is not open source, but it is free and available for everyone to use.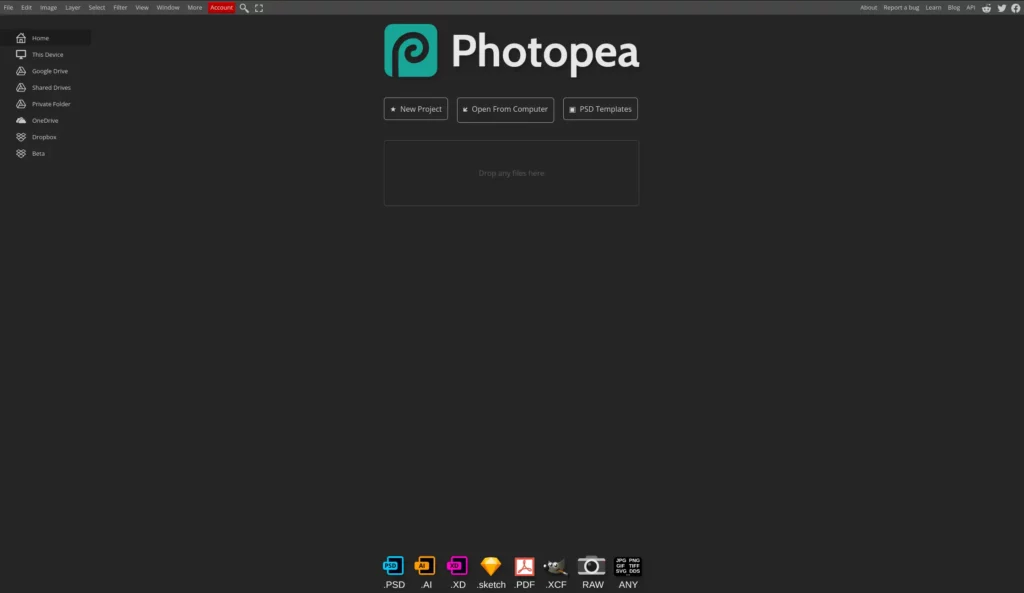 Once you click on create new project, it will offer you pre-defined templates. You can either choose one of them or just create a blank project to get started. You can filter the templates to find what you are looking for.
I personally use Photopea for some of this site feature images to create and modify. It is easy to work on it.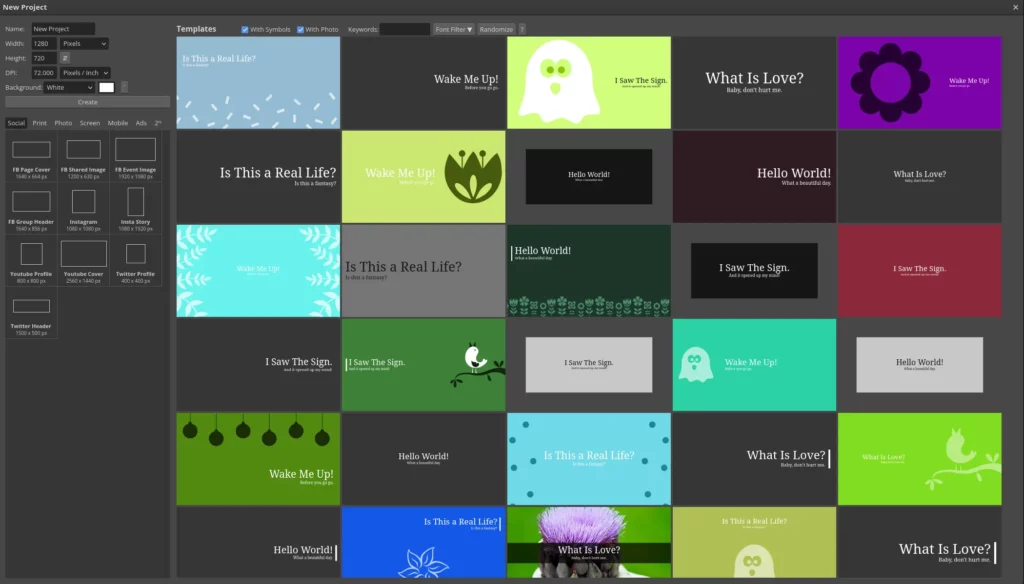 So you may ask, what is the catch?
So the answer is nothing so far. Ads of course on the right hand of the website but nothing more. It does not come in the way and there are no water marks either in the generated output files.
2- Pixlr
Pixlr is another free (to some extent) online photo editor. Actually they have three products at this time.
Pixlr X – simple photo editor
Pixlr E – advanced photo editor
Photomash Studio – visual assets creator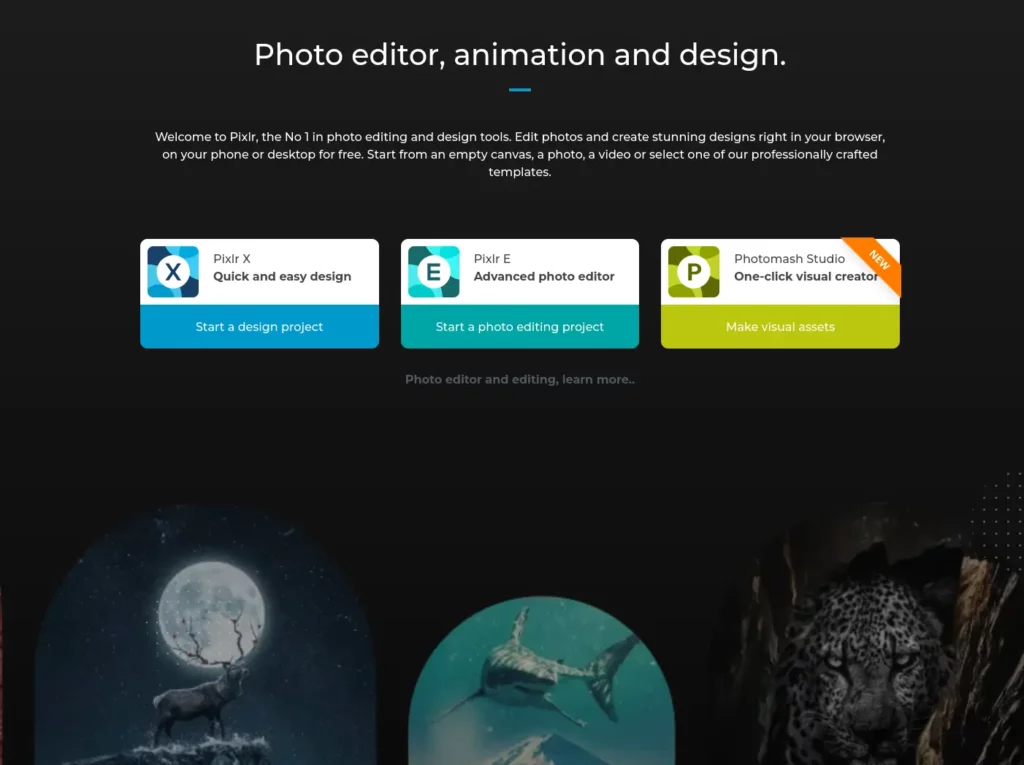 Pixlr E is the same as Photopea in features (to what I have checked so far).
Pixlr also offer paid premium packages for Photomash Studio while you can use Pixlr X and Pixlr E for free. While they are free, most of the offered templates are paid though.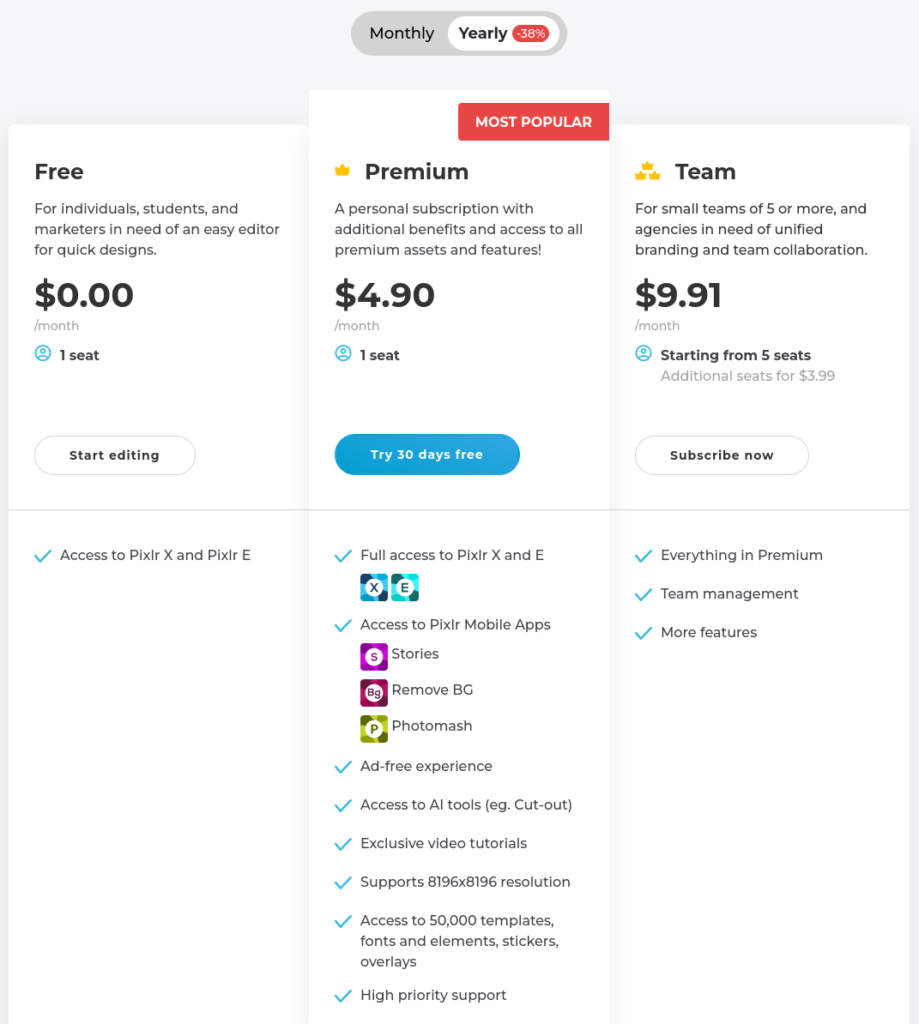 Also I find very limited set of templates while browsing around.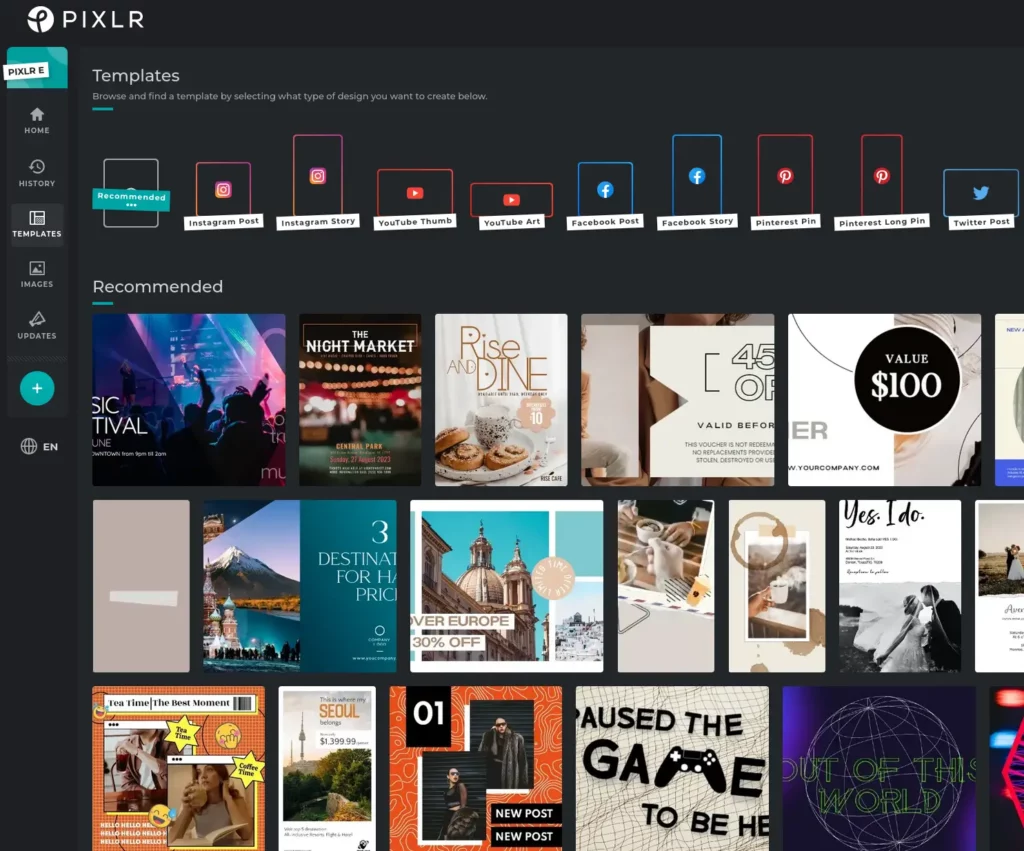 What is your favorite online tool for editing photos?