Ubuntu 22.04 server comes with newer LTS kernel(5.15), libraries and apps. If you are going to install and setup an Ubuntu 22.04 server on a virtual box on your machine, read on how to install Ubuntu 22.04 server on a virtual box[screenshots].
This setup is same for installation on a physical hardware too except you burn the ISO to an USB flash drive.
If you haven't check yet what Ubuntu 22.04 desktop and server offer, checkout the link below for more details.
First go to this link and download Ubuntu 22.04 server version(ubuntu-22.04-live-server-amd64.iso). The ISO file is around 1.4GB.
Create virtual machine
Open virtual box and click New. For the Hard disk part, you can create it now or later. If creating now, a new popup window will appear after clicking Create. You can choose to have fixed size disk or dynamic. I like to use dynamic disk to save space as it will grow with time instead of just locking down some size from the disk.
After creating a VM, click on it's Settings and change things according to your hardware and requirements. Here are mine:
2 CPU
4GB RAM
Video memory 128 MB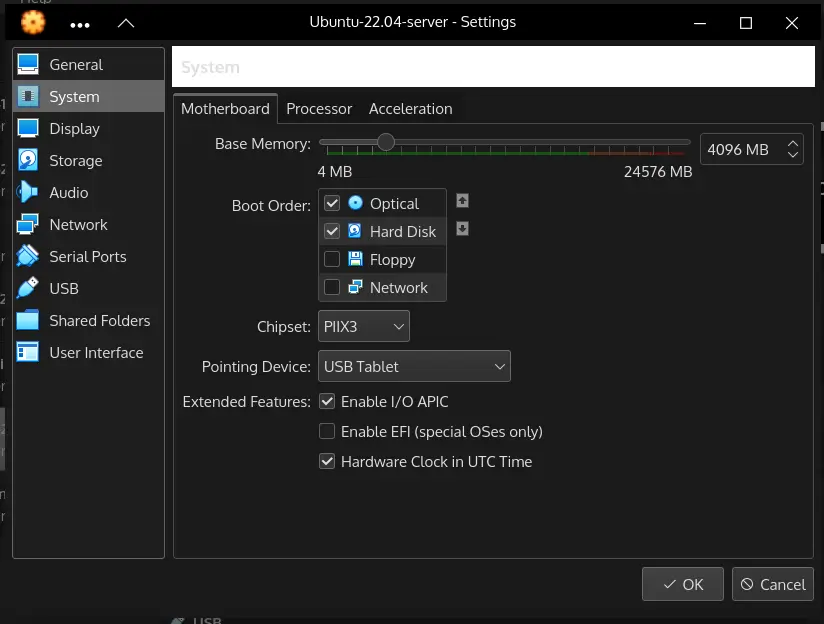 Attach the ISO file by clicking on the CD icon in Storage. If everything is in order, click OK and start the machine.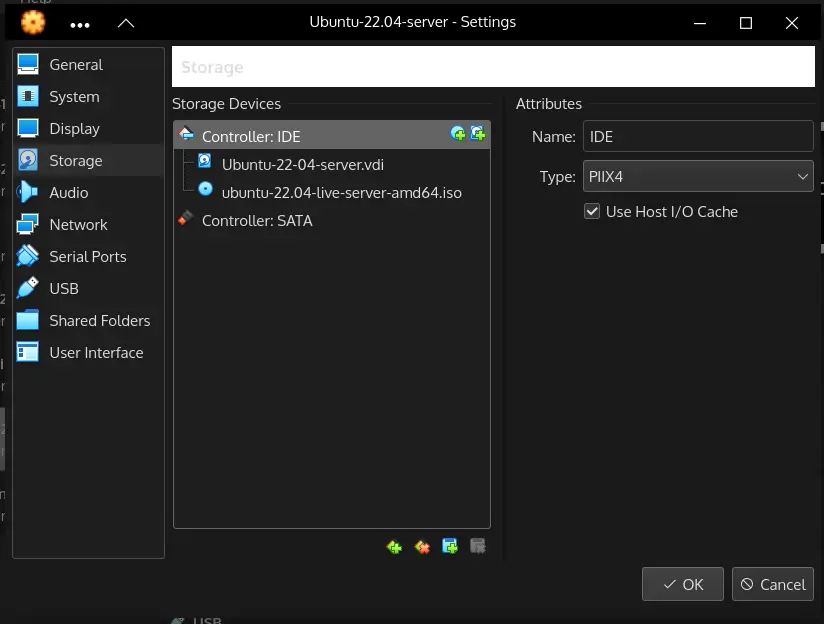 If everything is setup properly and no errors are thrown, you will see the following first screen.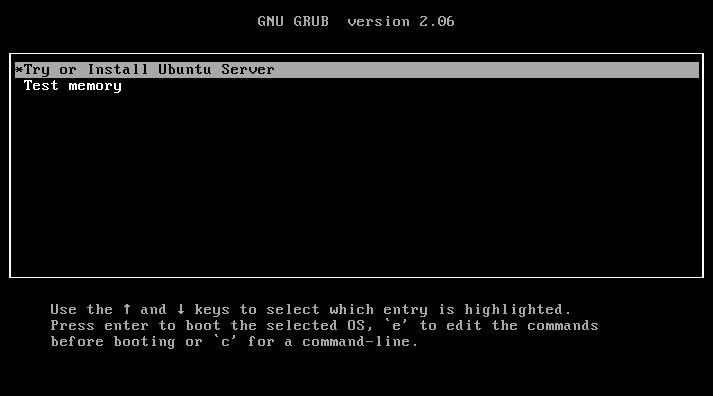 Install Ubuntu 22.04 server
Note: use Tab key to jump between items, Space to select a selection, Enter to move to next step.
1- Choose your system language from the selection.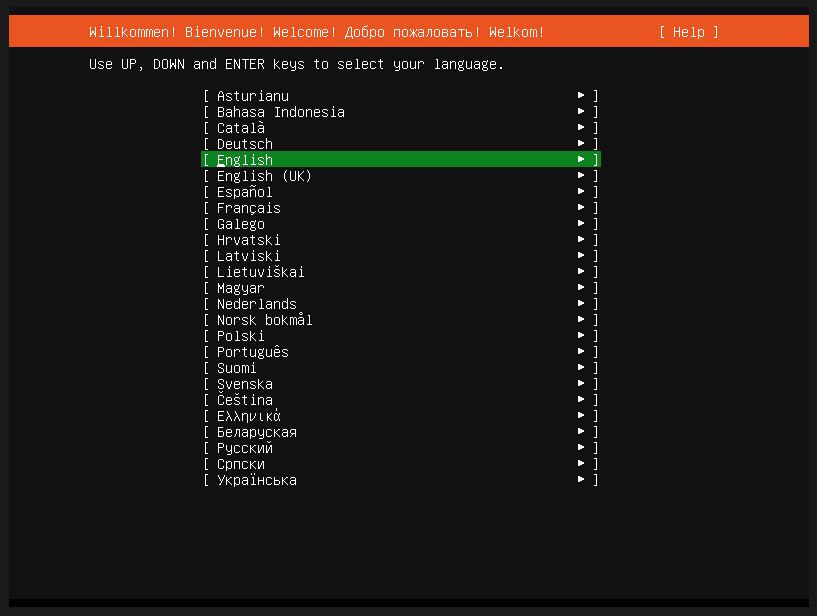 2- Select the keyboard layout.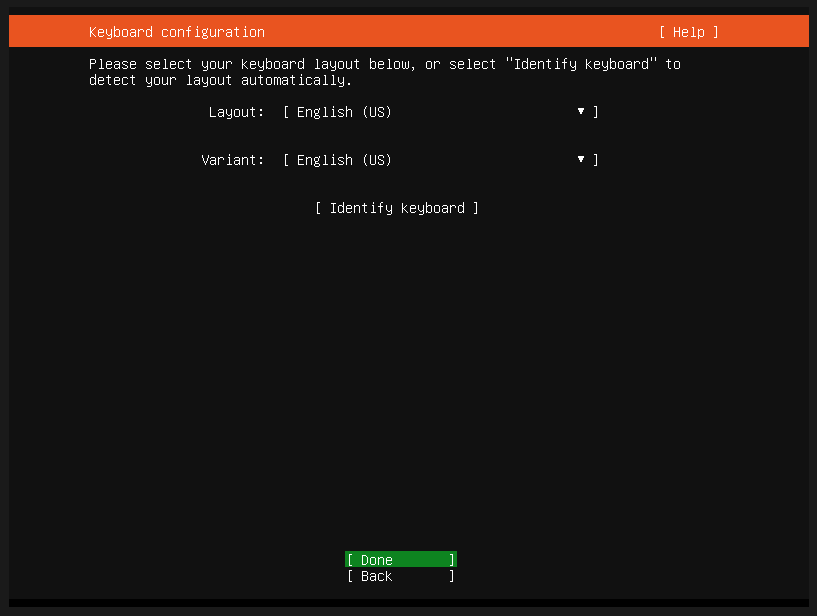 3- Choose the server type. I prefer the minimal version where I can install apps of my choice when needed.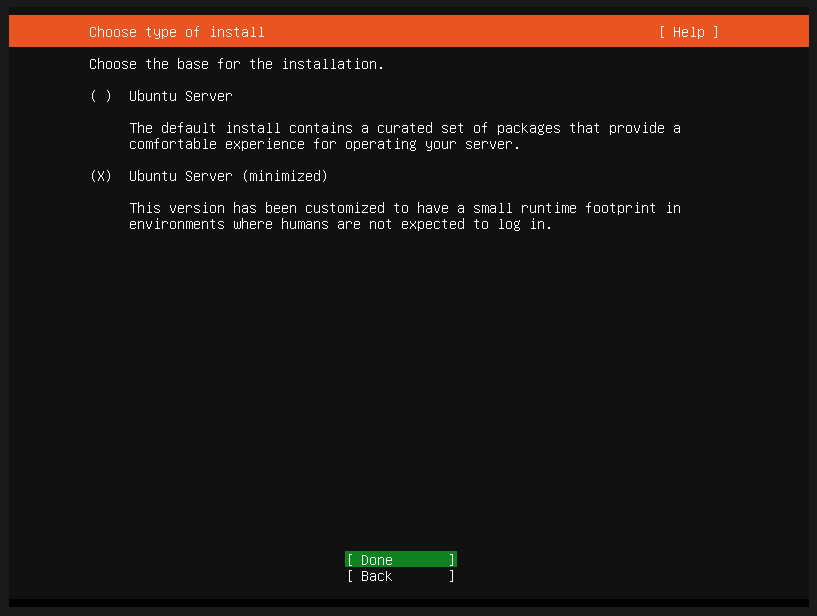 4- This part is the default one. You can configure the provided interfaces however.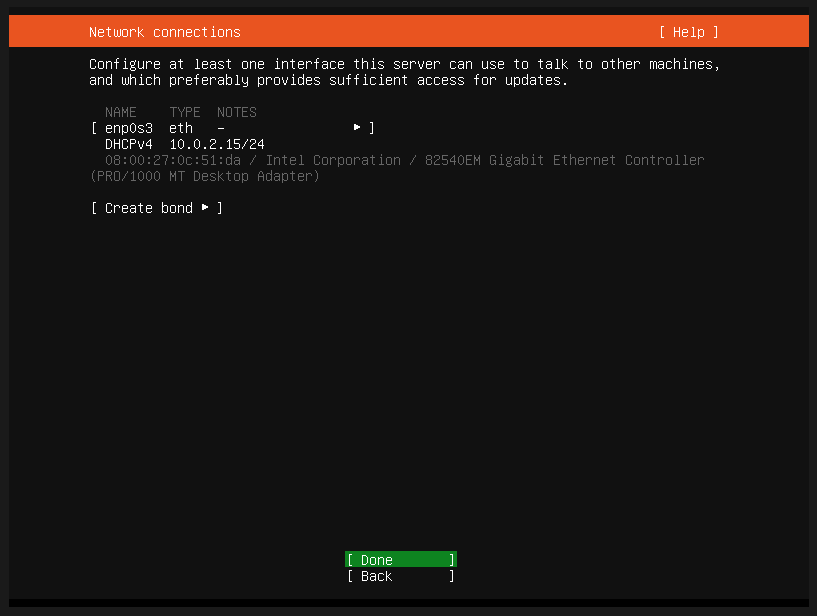 5- If you have any proxy address type it in this step, otherwise leave it blank and continue.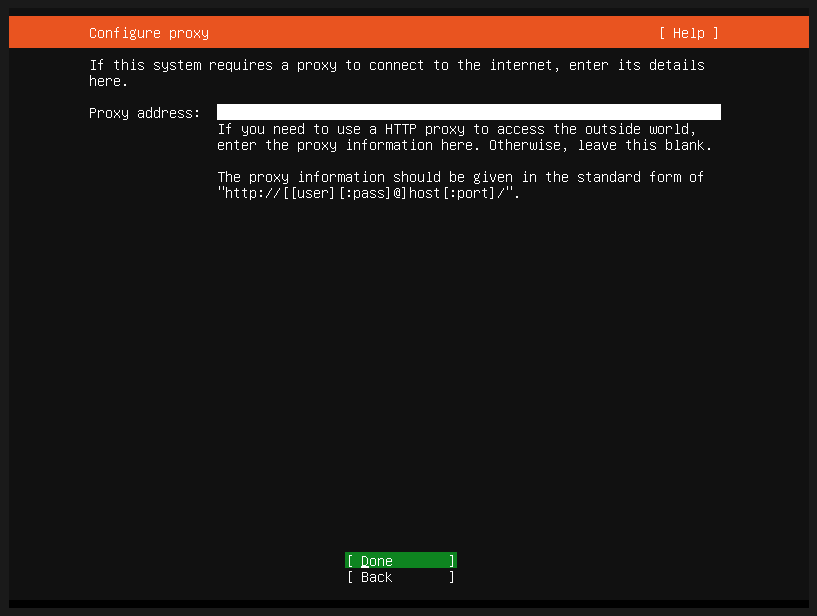 6- Setup the mirror, default would be your country based mirror. Main mirror is http://archive.ubuntu.com/ubuntu.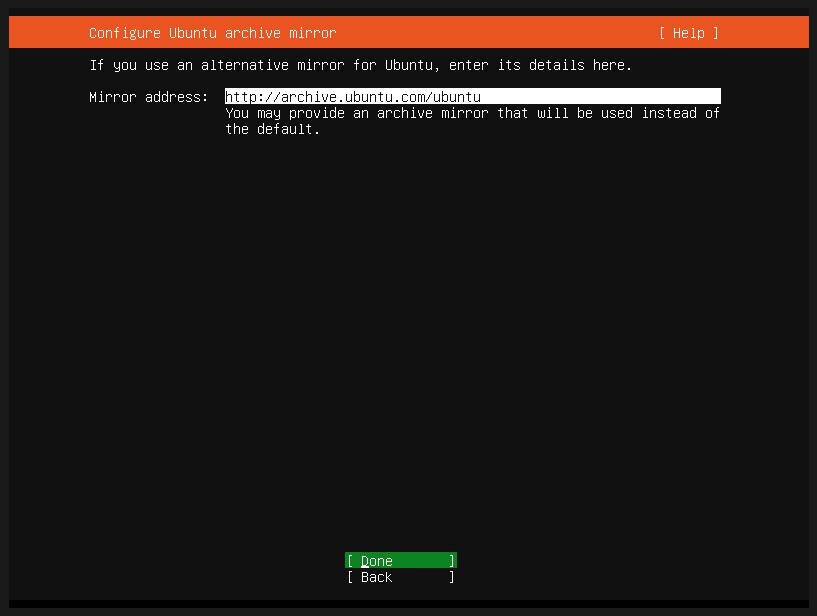 7- Choose your disk options and partition it if needed. I have attached a dynamic disk to this virtual machine.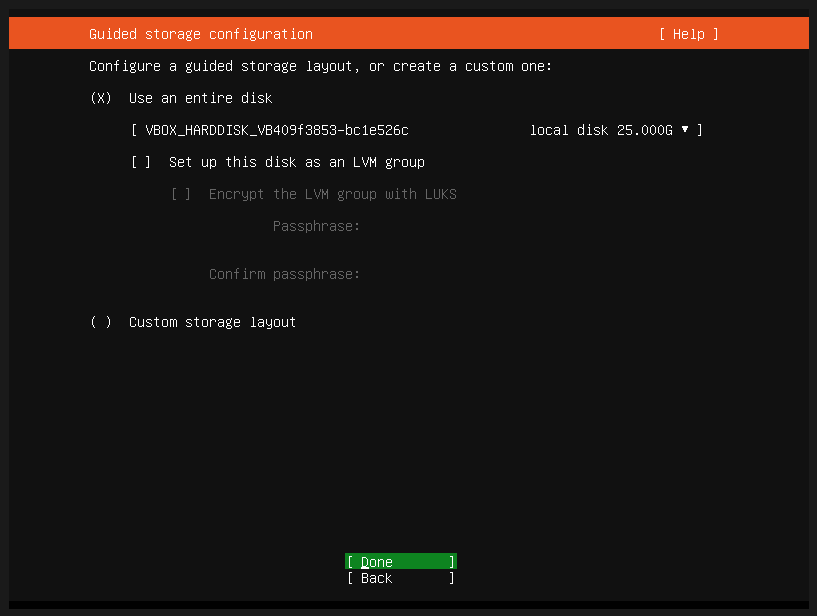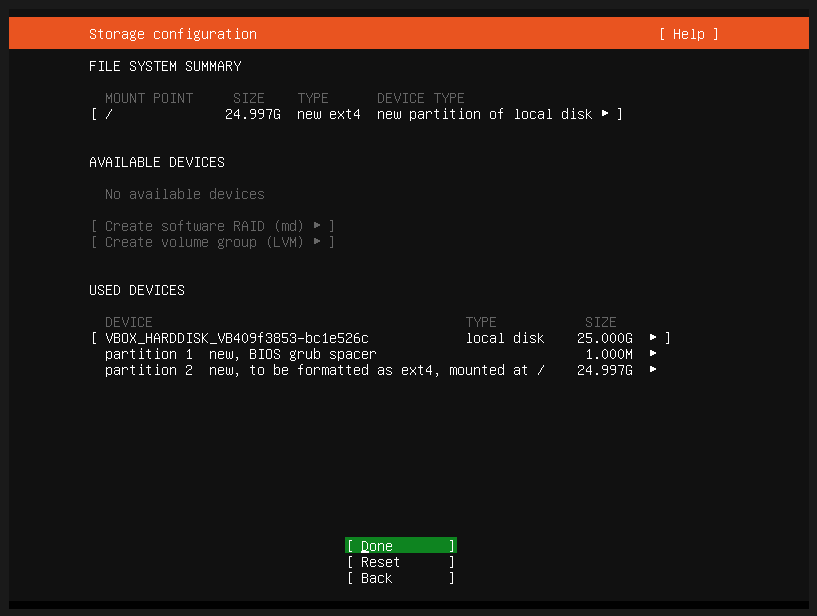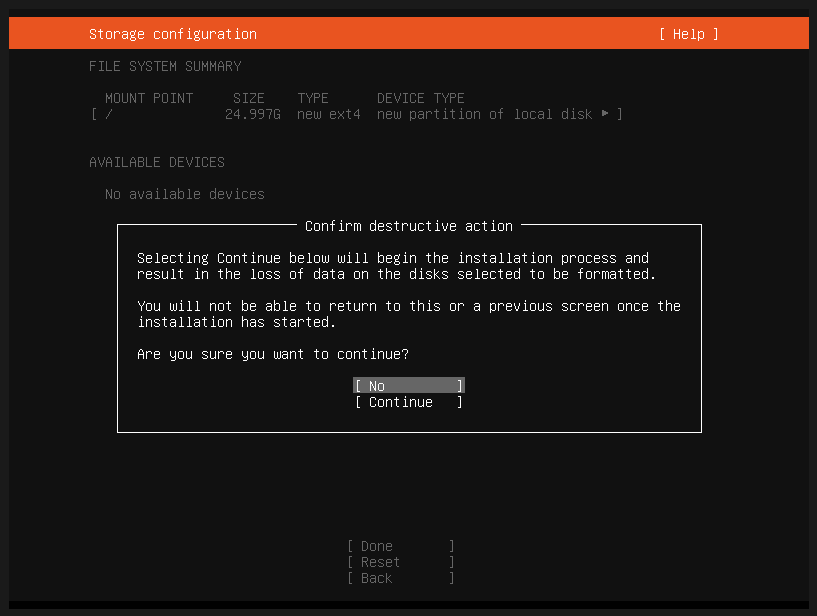 8- Input your name and other details as you see fit.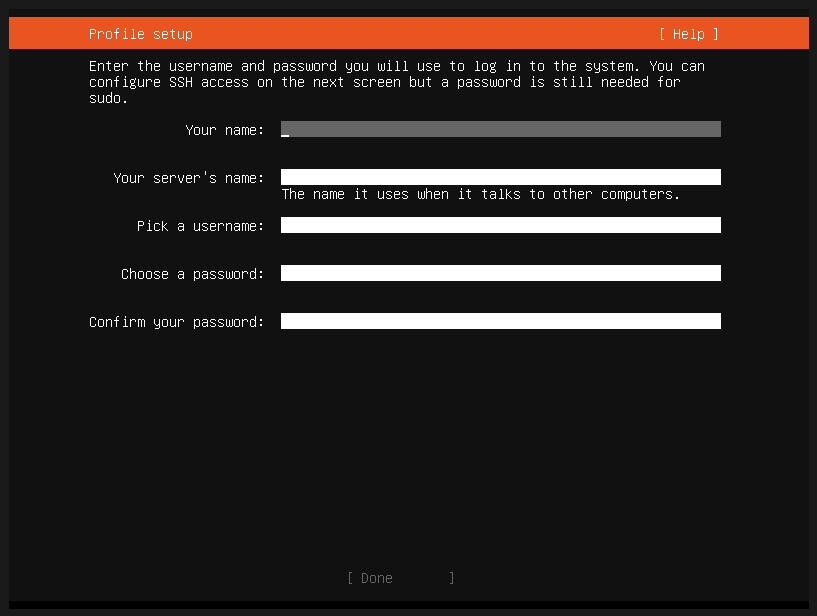 9- Select to install OpenSSH server.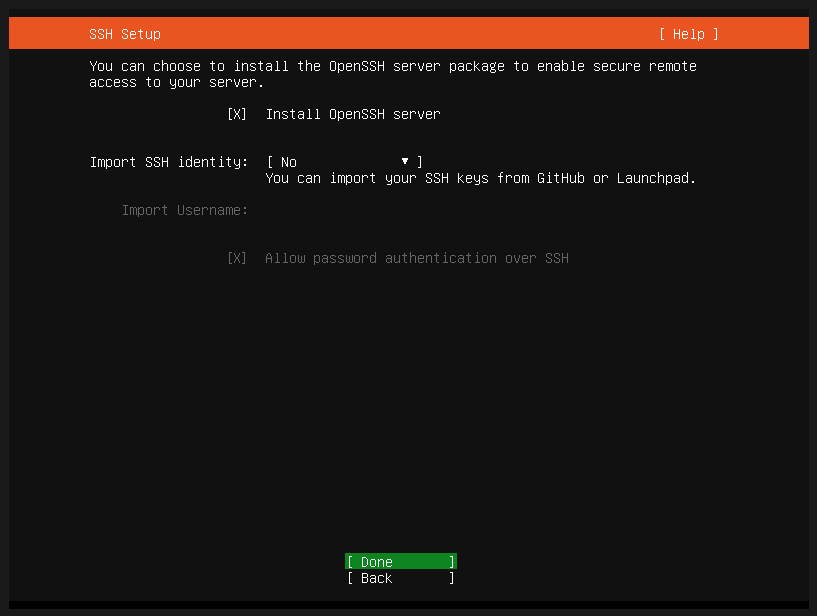 10- Install any snap package if you would like to. I have skipped this part.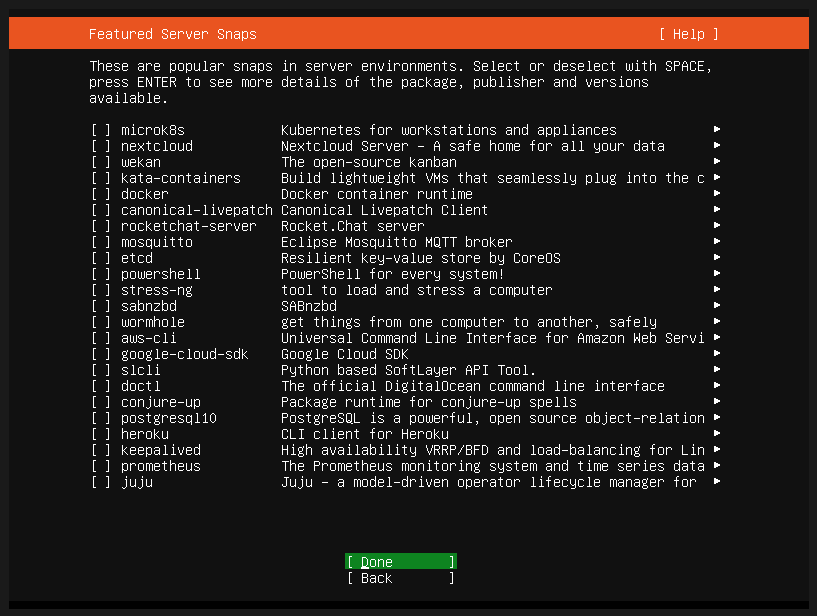 11- This step is mostly to wait and let the installer finish the setup.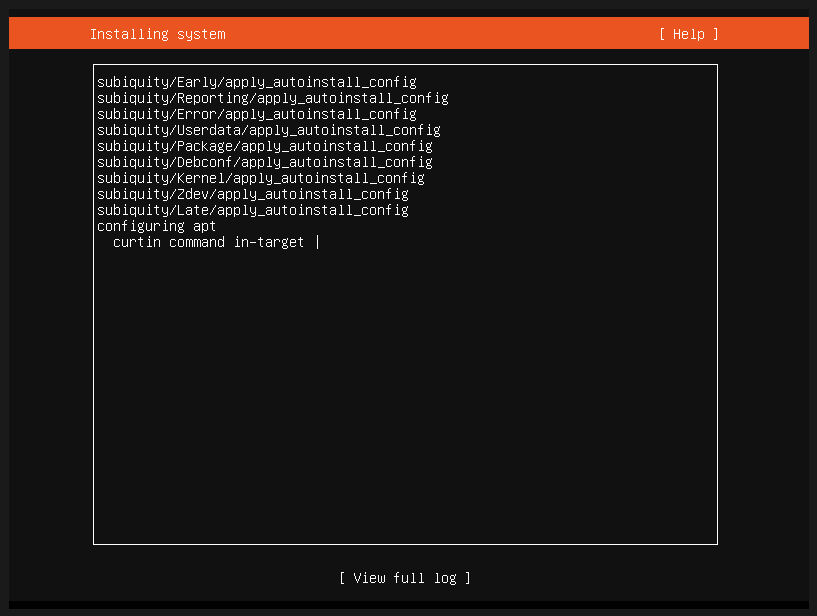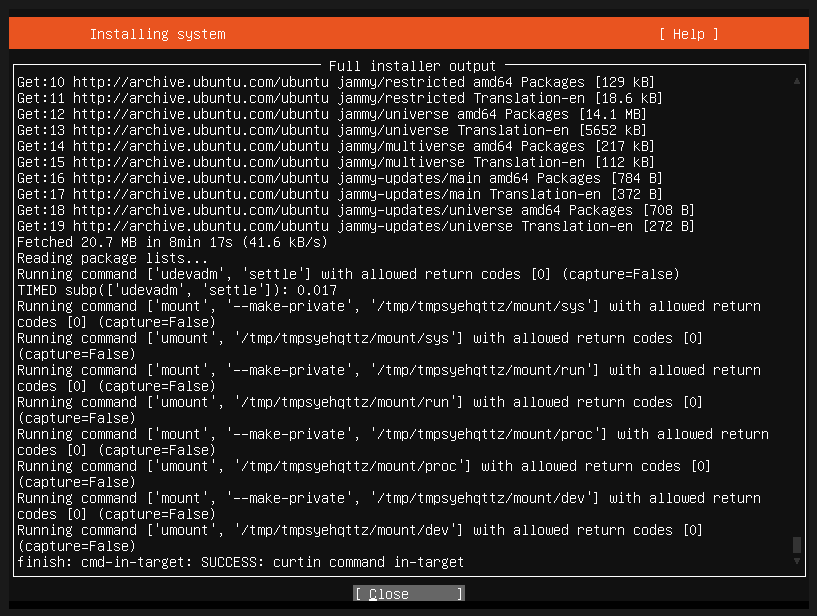 12- Reboot once the setup is finished.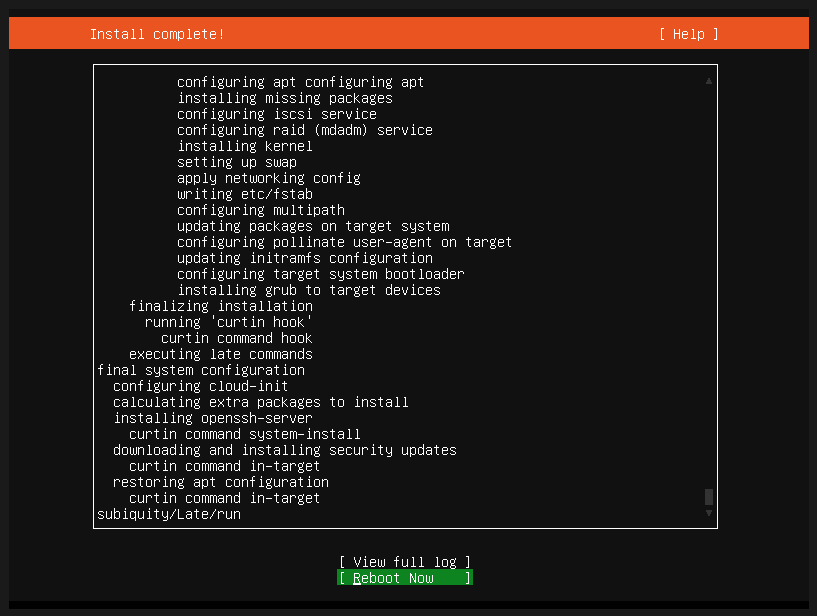 13- Post install screen of login to the system.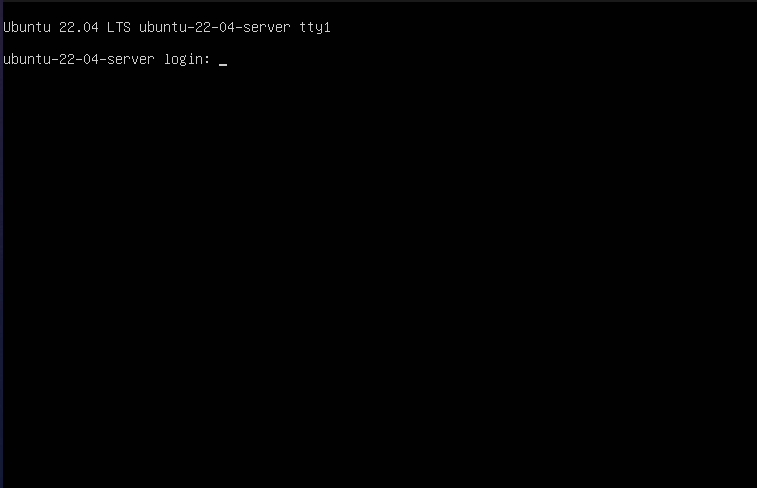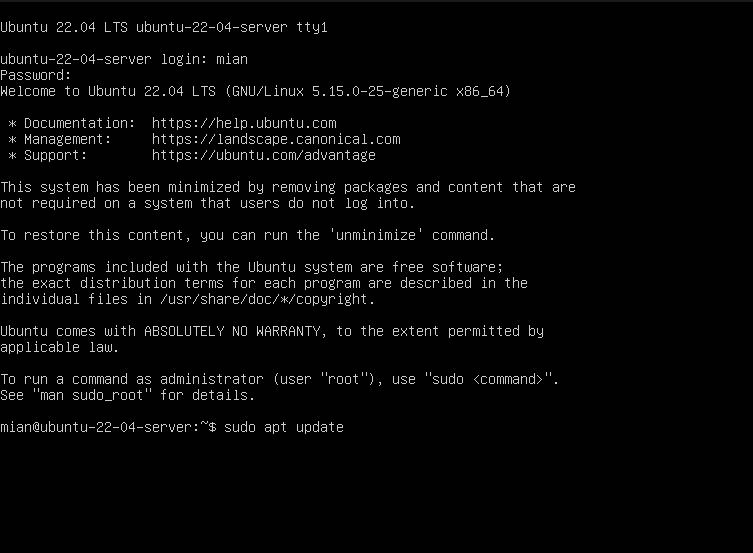 Congratulations you have a functional Ubuntu 22.04 server now. 🙂