If you are on Nextcloud 25 and want to upgrade to the latest stable release tagged as Hub 4 and Nextcloud 26. Read on how to upgrade to Nextcloud 26 or Hub 4 via Gui (web UI) the easy way.
Note: If you are on 25.0.4 and a patch release 25.0.5 is available, you will be have to update to this release first.
Update Apps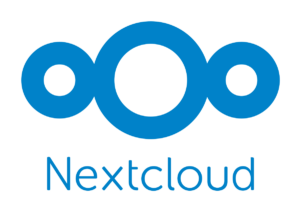 Looking to install Nextcloud 26 (Hub 4) on Ubuntu 22.04 instead? Click here
It's a good idea to update all of your apps before you start upgrading Nextcloud. Click on Apps from the menu to see if there are any updates available.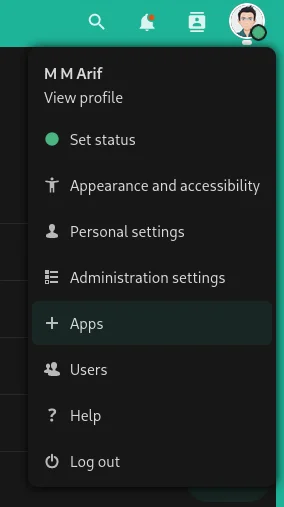 Upgrade Nextcloud
After updating the apps you can now proceed with the upgrade of Nextcloud.
Click on Administration settings and you will be landed at the Overview page. There you can click on Open Updater button to start the upgrade process.
If for some reason, some apps are not compatible yet you can wait for a point release OR just go ahead with the upgrade.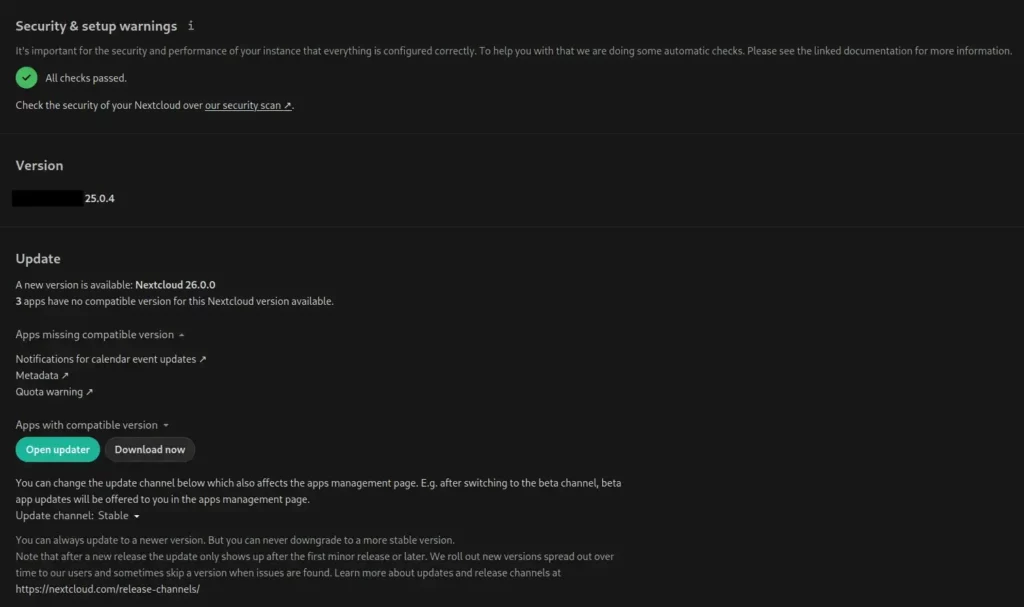 Click on the Start update button to start the upgrade process. This will create a backup of the current setup, download the version you want to install and at the end ask you to proceed with the web based updater (button) to continue.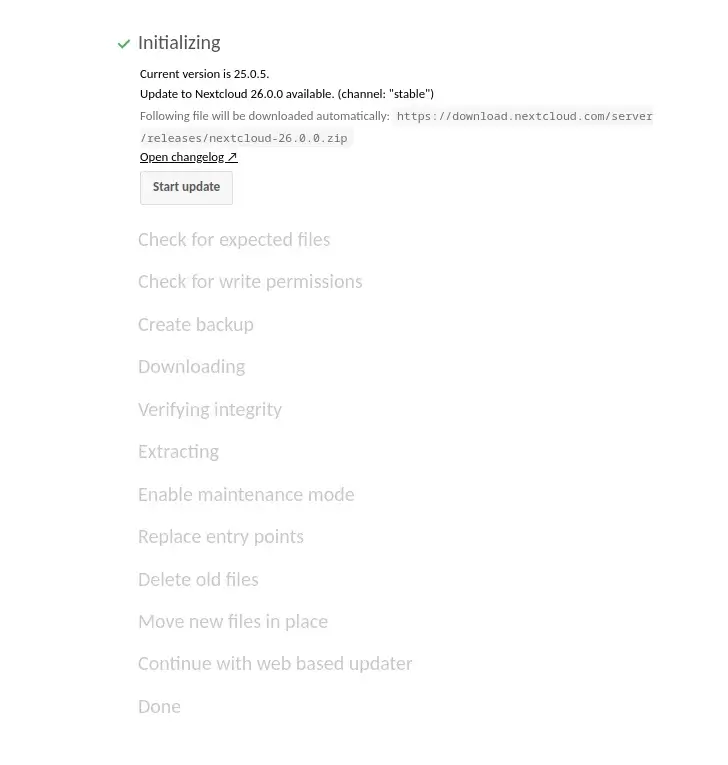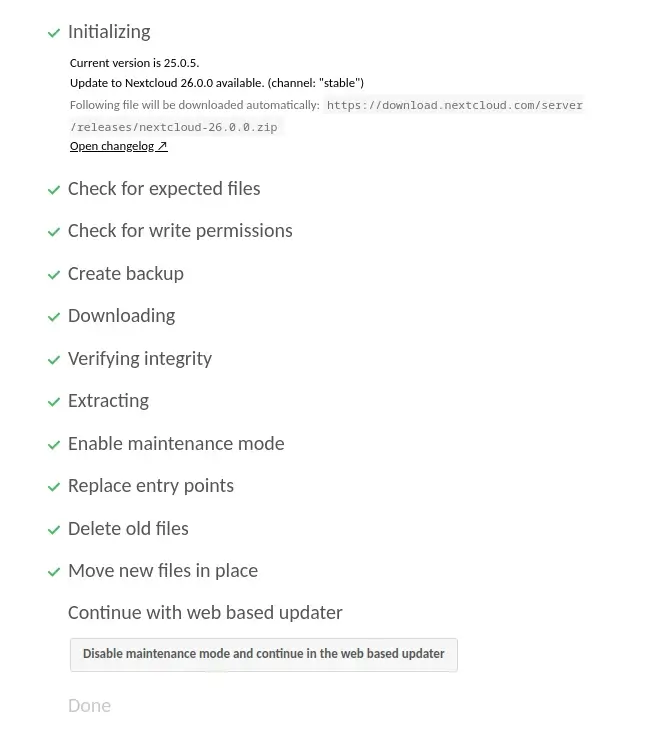 In the next step you will see a button Start update, click on it and wait for the update.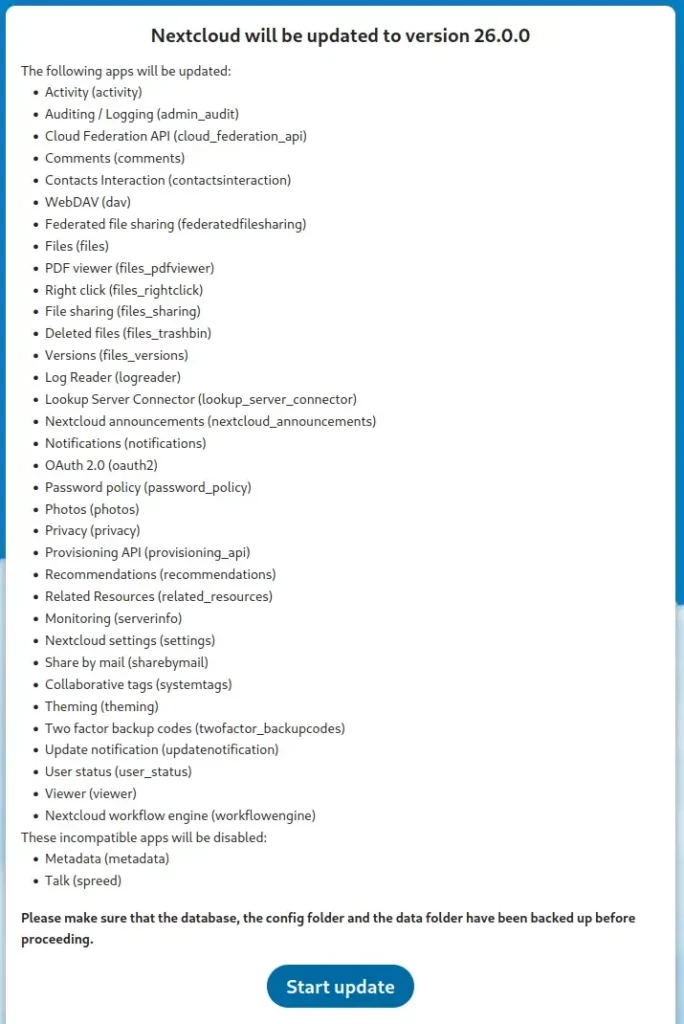 If everything go smoothly as it should, you will see a screen with Continue to Nextcloud button.

You can check the installed version from Administration -> Overview page.